History
CONEXIONES was established in 2000 as a response to the needs of Hispanic/Latino children in Howard County schools. To meet these needs, CONEXIONES has initiated a number of programs to provide assistance and support to encourage students to complete high school, to consider higher education opportunities, and to be successful in their career choices. CONEXIONES has been an advocate for changes in the policies, practices, and personnel of the Howard County Public School System, for the purpose of improving the performance and the educational outcomes for Hispanic students. Dr. Murray Simon served as its first president from its inception until 2007. Feli-Solá Carter is its current president. See a more detailed history of Conexiones.
Conexiones Board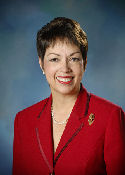 Felícita Solá-Carter, President of Conexiones also serves on the Equity Council and District Planning Team, Howard County Public School System, the Horizon Foundation Board of Trustees and is a graduate of the 2011 Leadership Howard County Premier class. A native of Puerto Rico, Ms. Solá-Carter joined the Social Security Administration (SSA) upon graduation from the College of Mt. St. Vincent in New York City. She retired from SSA in January, 2009, as the national Assistant Deputy Commissioner for Human Resources. Ms. Solá-Carter is a Leadership Coach with the Partnership for Public Service and a consultant in human capital planning and development.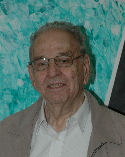 Murray Simon, Immediate Past President founded Conexiones in 2000 because he wanted to address the problem of Hispanic student dropout rate in Howard County. At the July 2, 2007 meeting of the Howard County Council, an Honorary Resolution was presented to Dr. Murray Simon, in recognition of his service as the founder and retiring President of Conexiones. He is married to Juana and has 4 children.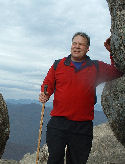 Roger J. Lerner, Vice-President, is currently the Senior Vice President for Corporate Affairs of The University of North America, and a principal in Q STREET PARTNERS, LLC, He also maintains a private law practice for select clients.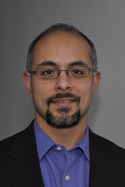 Michael (Mike) A. Muñoz, Second Vice President, Muñoz is a Vice-President/Commercial Lending Officer in the corporate offices of Howard Bank in Ellicott City. His 18 year banking career has included work with companies ranging in size from small closely held entities to large investment grade organizations. Currently he serves small to medium size companies experiencing growth and cash flow challenges as well as transitioning mature companies. Prior to moving to Maryland, Mike, a Texas native, was a Senior Vice President in charge of Credit Administration with a South Texas regional banking group. In addition, he managed a loan portfolio which included various types of real estate and commercial/industrial loans.
He holds a BBA from The University of Texas –Pan American in the field of Accounting, an MBA from Texas A&M University- Kingsville in the field of Management and a MA from George Mason University in the field of International Commerce & Policy.
His community activities have included: two (2) terms as board president of the Food Bank of the Rio Grande Valley of Texas, volunteer work with various mentorship groups, former board member of the Assoc. of Latino Professionals in Finance & Accounting (ALPFA-DC chapter), Alpha Kappa Psi (Professional Business Fraternity) Alumni Group, ARC of Howard County Finance and Governmental Affairs committees, Conexiones Board Member and the Howard County Financial Literacy Alliance. Mike has also given presentations and seminars on entrepreneurship and the economic impact of small business. Mike is a 2003 Leadership McAllen (Texas) graduate.
In his spare time, Mike enjoys teaching martial arts and being outdoors. He loves sports and enjoys coaching his daughter's soccer team. He currently resides in Ellicott City and has two daughters, Elizabeth -7 and Natalie – 5.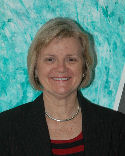 Neta Griffin Warren, Treasurer retired from the Social Security Administration (SSA) in 2009 after serving 33 years as an actuary at SSA and the Center for Medicare and Medicaid Services. She was an Associate of the Society of Actuaries, a member of the American Academy of Actuaries, and a member of the National Academy of Social Insurance. Neta graduated from Meredith College in Raleigh, North Carolina and attended graduate school at Georgia State University in Atlanta.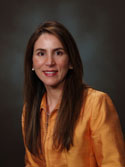 Maryann Maher's, Secretary, academic and professional backgrounds are in Computer Science for which she holds Bachelor and Master Degrees. Maryann is an IT analyst for the MD Department of Health and Mental Hygiene. She has had a long-time interest in public service, volunteering with the League of Women Voters and other community organizations such as the Lions Club and PTA. In 2010, she was candidate for the MD House of Delegates.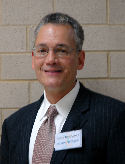 David Rodriguez, Board Member and Chair of the Advocacy Committee. Mr. Rodriguez is currently employed by Kraft Foods as a Distributor Development head within Kraft's Foodservice Division. David has held numerous sales and marketing positions to include assignments as corporate sales planner, marketing business associate, district sales manager, regional chain account executive, and account manager. David was most recently Kraft Foods' Chair of the Hispanic-Asian Sales Council and is currently a candidate and involved in Kraft Foods Emerging Leadership Program. David is a graduate of Colgate University.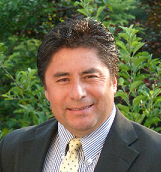 Gus Mendez, Board Member, is a graduate from the University of Maryland School of Medicine in Physical Therapy, and a proud father of his three sons. Currently, Gus is the President of the Parents of Hispanic Students at their High School, and is active in Community Service, is a graduate from the University of Maryland School of Medicine in Physical Therapy, and a proud father of his three sons.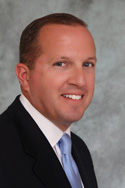 Theodore Martinez, Board Member has held numerous positions throughout his 28 years in the surety industry. Most recently he joined The Hanover Insurance Group in 2011 as a Chief Underwriting Officer - Surety and is based in the Towson, Maryland office. Previously, Ted was a Senior Vice President with Zurich North America where he led a business unit with global underwriting responsibilities. Ted is a graduate of the Rochester Institute of Technology. He is a 2011 graduate of the Leadership Howard County Premier class.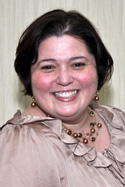 Dyannette M. Siaca, Board Member is currently an Analyst for the Office of Telecommunications and Systems Operations in the Social Security Administration. She was born and raised in Puerto Rico where she earned her Bachelor's degree in Elementary and Special Education from the University of Puerto Rico, Rio Piedras campus. As a granddaughter to two Puerto Rican educators, Generosa Pumarejo (a Spanish High School teacher) and Julio Melendez (a Puerto Rican author and College Spanish Professor), education has always been a top priority throughout Dyannette's life.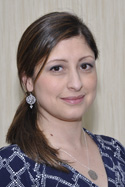 Ana Liesch, Board Member is currently serving on the Awards committee. Ana is currently employed by The Columbia Bank as an Associate Branch Manager at the River Hill branch and has held this position since 2008. Prior to that, she worked as an Assistant Manager for Howard Bank. Born and raised in Mexico, Ana is a graduate of I.T.E.S.M. Instituto Technologico de Estudios Superiores de Monterrey where she attained her degree in Business Administration with a concentration in Marketing.